Aside from gonorrhea, the world is hampered by another sexually transmitted disease called Chlamydia. It is caused by the presence of a particular bacterium referred to as Chlamydia trachomatis. This infection is transmitted via oral sex, anal sex and vaginal sex. This disease can also affect the eyes, which is one of the most common causes of blindness all over the world. Help fight off the minor and major Chlamydia symptoms by learning the different ways of diagnosing and treating this medical condition.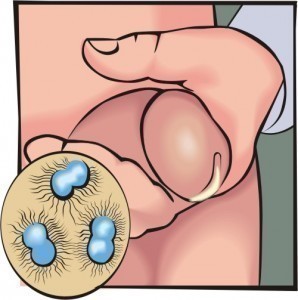 Signs of Chlamydia
In men, the major symptoms of Chlamydia include testicular pain, yellowish discharge from the penis and painful urination. Likewise, they can also experience minor signs like severe pain in the lower abdominal area. In women, the early symptoms are almost the same but with certain variations. Female patients usually experience painful sexual intercourse and yellowish discharge from the vagina. Just like their male counterparts, female sufferers of Chlamydia can also feel lower abdominal pain and painful urination.
When these signs are visible, it is best to consult doctors right away in order to prevent further complications. Throughout the years, this medical condition has been associated with other health problems such as eye infections, rectal inflammation and prostatitis. In addition, patients of this disease can end up having epididymitis, chronic pelvic pain as well as pelvic inflammatory disease. In worst cases, this disease can eventually lead to infertility and the development of human immunodeficiency virus especially when left untreated.
Chlamydia Diagnosis

Doctors can determine people who have Chlamydia by performing various kinds of diagnostic tests and procedures. Once they feel the major and minor signs of this disease, patients are advised to undergo screening to help identify the possible causes and treatments for this medical condition. Pregnant women and sexually active women are recommended to consult doctors right away if they are experiencing these symptoms.
Doctors perform simple tests and other diagnostic procedures on patients to determine the real cause of the problem. They use swabs to take samples of vaginal discharge. Later on, they will analyze the sample if there is a presence of Chlamydia and other types of bacteria. The presence of infection can also be determined by performing urine tests.
Chlamydia Treatment
The United States Centers for Disease Control and Prevention has approved the use of certain antibiotics upon the signs of Chlamydia trachomatis. These include tetracycline, doxycycline and azithromycin. In some cases, doctors recommend the use of other antibiotics such as ciprofloxacin and erythromycin. To help prevent the spread of disease and infection, patients are advised to abstain from sexual intercourse while treating the problem.