Category Archives for Uncategorized

Treacher-Collins syndrome is a hereditary condition that causes facial defects. Another name for this is Mandibulofacial dysostosis Treacher-Collins syndrome is caused by a defective protein called treacle. The condition is inherited as an autosomal dominant trait. In about 60 per cent of cases there's no family history and the condition is due to a new mutation of the gene. In such cases, there's only a tiny chance that a second child with the condition will be born to the parents, but...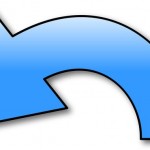 Tay-Sachs disease is a fatal genetic lipid storage disorder in which harmful quantities of a fatty substance called ganglioside build up in tissues and nerve cells in the brain. The disease is named after the British ophthalmologist Warren Tay who first described the red spot on the retina of the eye in 1881, and the American neurologist Bernard Sachs of Mount Sinai Hospital, New York who described the cellular changes of Tay-Sachs and noted an increased prevalence in the Eastern European Jewish...