Symptoms of Internal Bleeding
Internal bleeding is a serious medical emergency, wherein patients are suffering from a type of bleeding that is usually taking place inside their bodies. The most common body parts affected are the lungs, stomach and brain. If not taken care of properly, this health problem can lead to more severe events like cardiac arrest and death. Learn how to manage this severe medical condition by taking a quick look at the different treatments, diagnosis as well as symptoms of internal bleeding.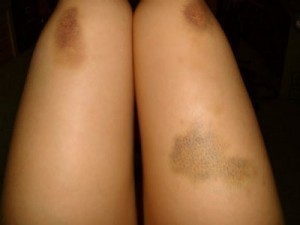 Signs of Internal Bleeding
According to medical experts, the symptoms of this condition differ depending on various factors, such as the location of the problem as well as the severity of the bleeding. When the bleeding happens outside the circulatory system, patients can experience early signs like pain, inflammation and irritation.
In case of intracranial bleeding, patients can expect minor and major signs like altered mental function and sharp stabbing pain. These signs are possible for those who suffered from leaking aneurysm or severe trauma. In stroke patients, there are other scary symptoms such as loss of vision, slurred speech and weakness. For those suffering from intra-abdominal bleeding, it is very much possible for patients to experience decreased blood pressure, shock and shortness of breath. This particular type of internal bleeding can also lead to lightheadedness and weakness.
Internal Bleeding Diagnosis
In diagnosing individuals who possibly have internal bleeding, physicians perform a thorough review of the medical histories of patients. Afterwards, they may conduct physical examinations. Add to that, blood tests are also important especially in checking for anemia as well as low red blood cell count. In case a gastrointestinal bleeding is suspected, doctors may perform imaging tests on their patients like colonoscopy and endoscopy.
If the head is affected, patients can be diagnosed using computerized tomography, which can be used to determine skull fractures and brain swelling. In addition, angiography is usually performed to diagnose bleeding that is caused by damaged arteries. To help determine if there is retroperitoneal and intra-abdominal bleeding, computerized tomography is the appropriate diagnostic procedure for this kind of medical problem. If the bleeding is found somewhere within the abdominal region, it is advisable to use an ultrasound.
Internal Bleeding Treatment
When treating patients suffering from internal bleeding, it is best to ensure that the airway is open. Furthermore, check if they are still breathing. After these two simple steps, check if they have adequate blood circulation including blood pressure and pulse. The primary purposes of these steps include the identification as well as stoppage of bleeding.
Ask doctors for appropriate treatments, mainly because the symptoms of this medical condition vary depending on the cause of bleeding. For instance, those who are suffering from hemophilia can treat the problem using methods such as clotting factor therapy, transfusion treatment strategies and home intravenous transfusions.