Also known as H1N1 influenza or hog flu, swine flu is a viral infection caused by viruses that are endemic in hogs or pigs. Humans who are regularly exposed to pigs are at risk of having this disease. The severity of the infection depends on the virus strain experienced by patients. The virus strains include influenza A subtypes H1N1, H1N2, H3N1, H3N2 as well as H2N3. Aside from the subtypes, influenza C also causes hog flu. To prevent the etiology of other diseases associated with the infection and to improve the quality of life of patients, it is important to know the minor and major swine flu symptoms.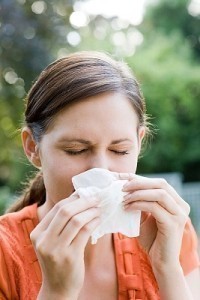 Swine Flu Signs
The minor swine flu symptoms are similar with the signs of common influenza. The signs include fatigue, chills and fever. Aside from these, patients can also experience sore throat, cough, body aches, vomiting and diarrhea. If the condition is not treated immediately, patients can experience the major symptoms such as difficulty in breathing, electrolyte imbalance and dehydration. It is important that patients seek immediate advice from medical experts since the disease can be life threatening because it can cause complications like respiratory illnesses including pneumonia and sepsis.
Swine Flu Diagnosis
Patients with this illness can be diagnosed when physicians perform physical examination in a place affected by the virus. To confirm the medical condition of patients, health professionals use a swine influenza kit to examine samples from throat, nasal or nasopharyngeal swabs. During outbreaks of this illness, government authorities may send physicians in the areas affected by the outbreaks to identify the source of the virus. To easily detect the source of the virus, government authorities usually provide flu vaccines to the areas that are not affected by the outbreak. Patients should remember that this illness could be deadly if it is not detected at its early stage.
Swine Flu Treatment
Patients who exhibited symptoms for at most two days can be given antiviral drugs to weaken the virus that causes the disease. One of the most effective medicines given by physicians is the Tamiflu. Aside from Tamiflu, patients can also take Relenza. To avoid the spreading of the disease, patients are advised to be quarantined in a hospital or at their homes. In severe cases, patients are recommended to be confined in hospitals so that medical professionals can prevent complications like pneumonia and neurological problems. To treat the disease, emotional support from the relatives of the patient is also helpful.